Numeric Keypad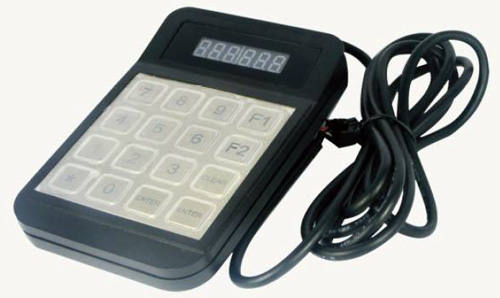 The numeric keypad is water-proof & dust-proof and is used for driver identity identification.
It has a multiple ranks program and the functions of code security management. The numeric keypad features a long service life and a high safeguard level.
Application
The numeric keypad used as password entering for driver identification.
Technical Specifications
Button Pressing Pressure : 3-5N
Button Route : >0.45mm
Mean Free Error Time : >15000H
Working Temperature : -40C--+60C
Atmospheric Pressure : 60-106Kpa
Output : RS232
Back to Pithagoras Recommended Devices